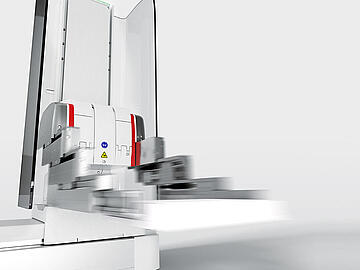 CyBio Carry
Carries Your Workflow
Start simple
Start saving
Start smart
Start automating your workflow
Product Details
Start Simple. Start Smart. Start Saving.
It has never been easier to start with automation! CyBio Carry allows the evolution of proven manual procedures into reliable and highly efficient automated processes on your lab bench.
Unlike a traditional laboratory robot, the CyBio Carry is perfectly suited for labs with limited space. Its smart design allows you to maintain full accessibility of integrated devices for stand-alone use. Additional shuttle position maximizes flexibility with integrated smart object detection for safety and reliability.
Plus, with the CyBio Carry's positioning kit you can add devices simply, quickly, and reliably.
Start simple:
Friendly – Easy integration & user-friendly handling
Profitable – Reap the profits of automation without much effort
Start smart
Familiar – User oriented, from experts developed solution
Safe – Smart cobot for operator security
Start Saving
Compact – Optimized usage of available lab space
Flexible – Scalable integration of different devices
Contact us
We are happy to help you and will contact you as quickly as possible.