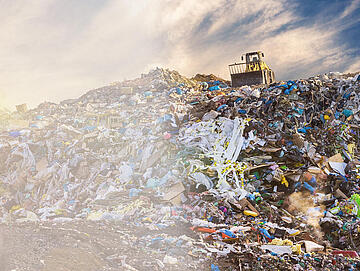 Waste Analysis
Declaration analysis for reuse and recycling

Waste classification for waste disposal

Monitoring of dust and ashes from waste incineration processes
Improving recycling methods and ensuring the safety of available resources are crucial steps towards sustaining our environment. We provide you with efficient methods and technologies for a standard compliant declaration analysis of various sample types along the waste recovery cycle such as construction waste, sludges, chemicals, metals, and many more. Determination parameters include TOC/DOC, AOX/EOX as well as elemental analysis of heavy metals, chlorine, or sulfur.
Upcoming Web Seminars: From Waste to Value
Municipal sewage sludges have considerable resource potential. For example, phosphorus recovery from sewage sludge of 20 g/kg dry matter or more is also required by law under the German Sewage Sludge Ordinance (from 2029). In addition, strict, European-standardized pollutant limits must be complied with for the utilization of sewage sludge for fertilizer purposes on agricultural soils.
This web seminar presents the practical implementation of the determination of various parameters in sewage sludge using the ICP-MS PlasmaQuant MS and the ICP-OES PlasmaQuant 9100 after prior microwave pressure digestion.
Applications for waste analysis