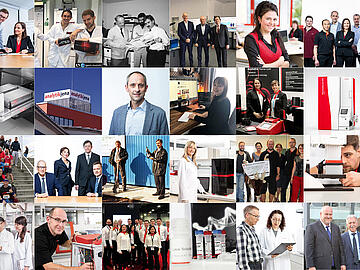 Analytik Jena Stories
about customers, partners and employees
Read, watch and experience amazing stories from customers, employees and partners. See Analytik Jenas' history through the eyes of the people that helped shape the company over the years. Learn about incredible applications and customer cases realized with instruments and expertise by Analytik Jena.
Partner Stories
CCS Services Russia
CCS Services is a well-known and highly trusted instrumentation provider in Russia and adjacent regions. The company supplies top laboratories in Russia, Kazakhstan, and the Ukraine with analytical equipment. For over 30 years, the company has stood for the best laboratory analysis and closest proximity to customers in its market.
FKV Italy
FKV is one of the most prestigious providers of analytical equipment and expertise for laboratories in Italy. The Bergamo-based company has been one of the closest partners of Analytik Jena for 15 years. Read how FKV and Analytik Jena bring more analytical excellence to the labs of Italy.
You want to know more? Contact us.